I am a member of the Collective Bias®  Social Fabric® Community.  This shop has been compensated as part of a social shopper amplification for Collective Bias and its advertiser. This is a #CollectiveBias post for #SilkAlmondBlends.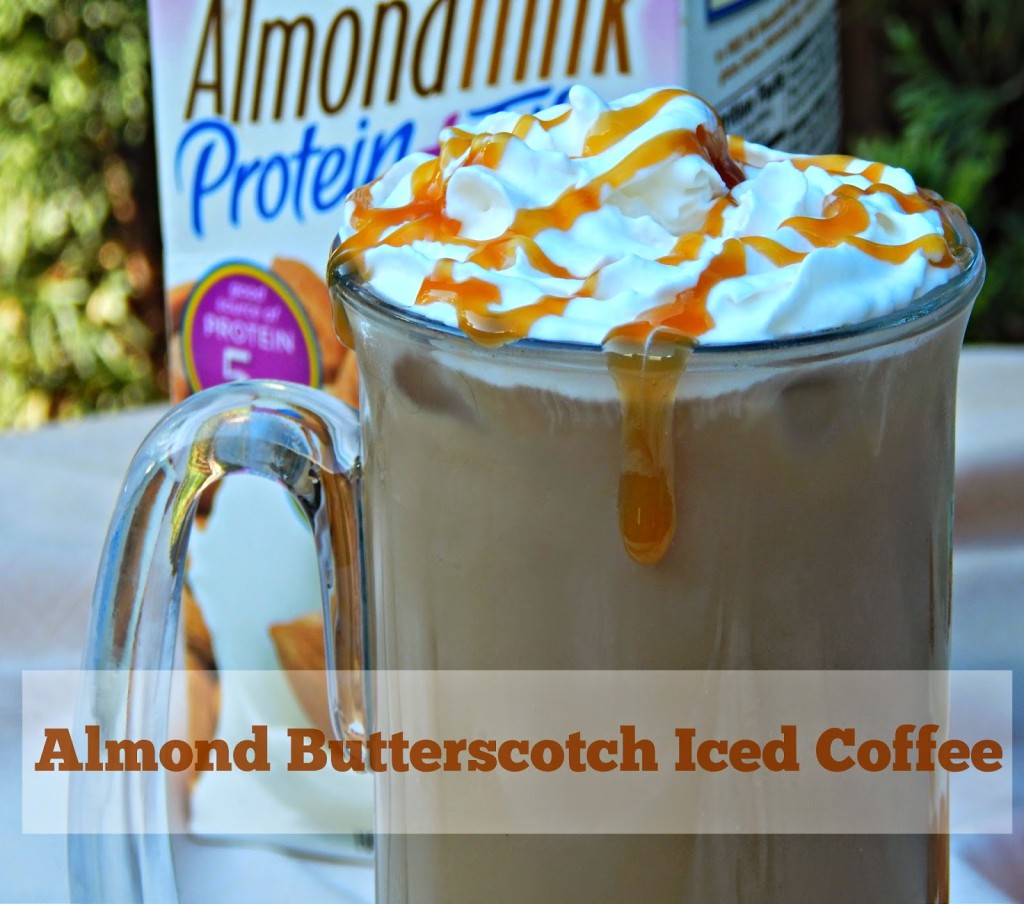 Yesterday for Wayne's belated Father's Day celebration we did a little BBQ for just our family and relaxed out on the back deck together. We had fillet mignon, grilled asparagus, Yukon gold mashed potatoes with gravy, a pear feta pecan salad, Marion berry green tea Arnold Palmer's – but before dinner started I made Wayne some iced coffee with one of his favorite beverages;
Silk Almond Milk
. He's always loved it and to be honest I had never drank it before I met him, but now I like to purchase it here and there. It's got a great flavor and the
benefits of almond milk
are amazing.I used the new Vanilla Almond milk with protein and fiber to make our iced coffees yesterday, and I got to tell you, I slurped my glass down super-fast!
I even let the kids try some too since they thought they were missing out (minus the actual coffee of course) and they loved it. I guess it had been a while since we had them drink any almond milk because they had forgotten about it! That's probably because Wayne drinks it pretty fast when we have it in the fridge. 😉 Some of the benefits of drinking almond milk include:
• More calcium than dairy milk
• No cholesterol or saturated fat
• No artificial colors or flavors
The best part about this iced coffee it is that it is so simple to make and is a delicious to sip on in the summer! You can find Silk Almond Milk in the refrigerator section at Safeway (which is one of my favorite places to shop!)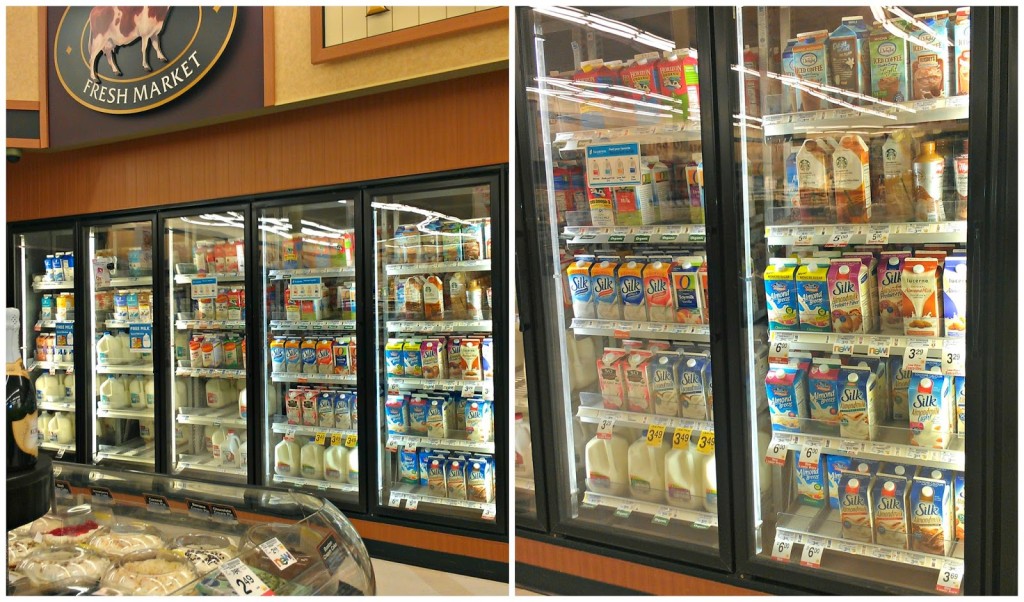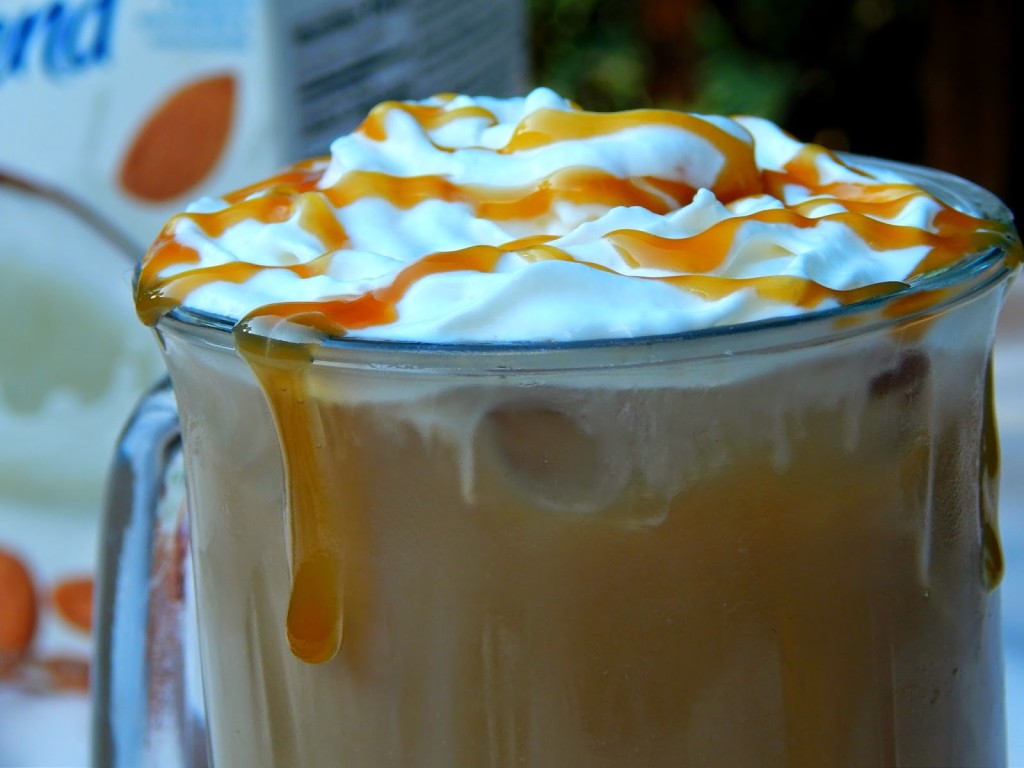 Here's how simple it is to make:
What you need:
1/2 cup freshly brewed coffee
1/2 cup Silk Almond Milk with Protein and Fiber
Whipped cream
1 TBSP butterscotch syrup (+ extra for topping)
Ice
Brew your favorite coffee and let it cool to room temperature. Pour 1/2 cup of coffee into your favorite glass mug. Pour 1/2 cup of Silk Almond Milk with Protein and Fiber into the glass, and then add one tablespoon of your favorite brand of butterscotch syrup/topping. Top the glass off with ice and then add whipped cream and butterscotch drizzle if you'd like!
It is so seriously so easy to make and the flavors of the vanilla almond combined with the coffee and butterscotch really was amazing!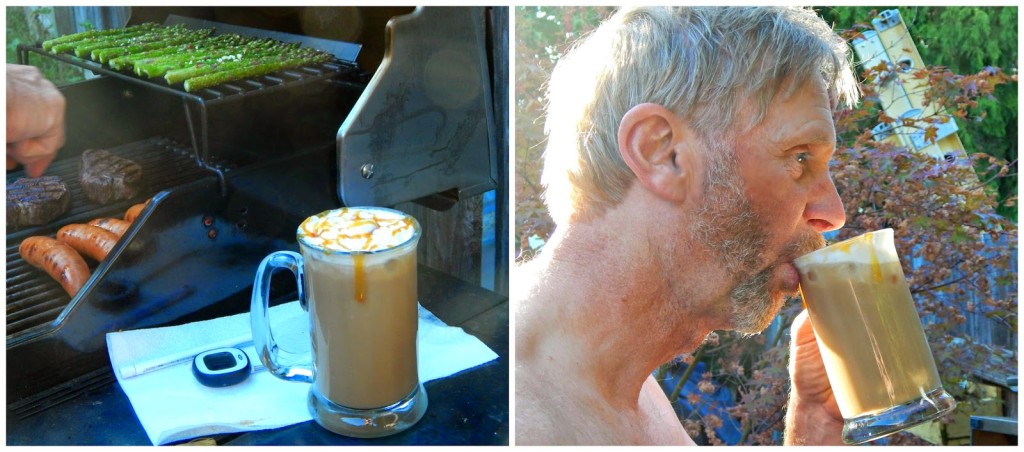 Do you have a special blend that you make when you drink iced coffee? What unique flavor combinations do you like?
~Melissa
(Visited 799 times, 1 visits today)