I've always enjoyed baking. Ever since I was a child I've been tinkering with recipes in the kitchen. From cookies to cakes, puddings and pies – I've tried them all. When I was a young teenager baking turned into some sort of therapy for me. When I'm mixing, measuring, or decorating I find myself at ease – peaceful. It soothes any anxiety that I may have and allows my mind to clear.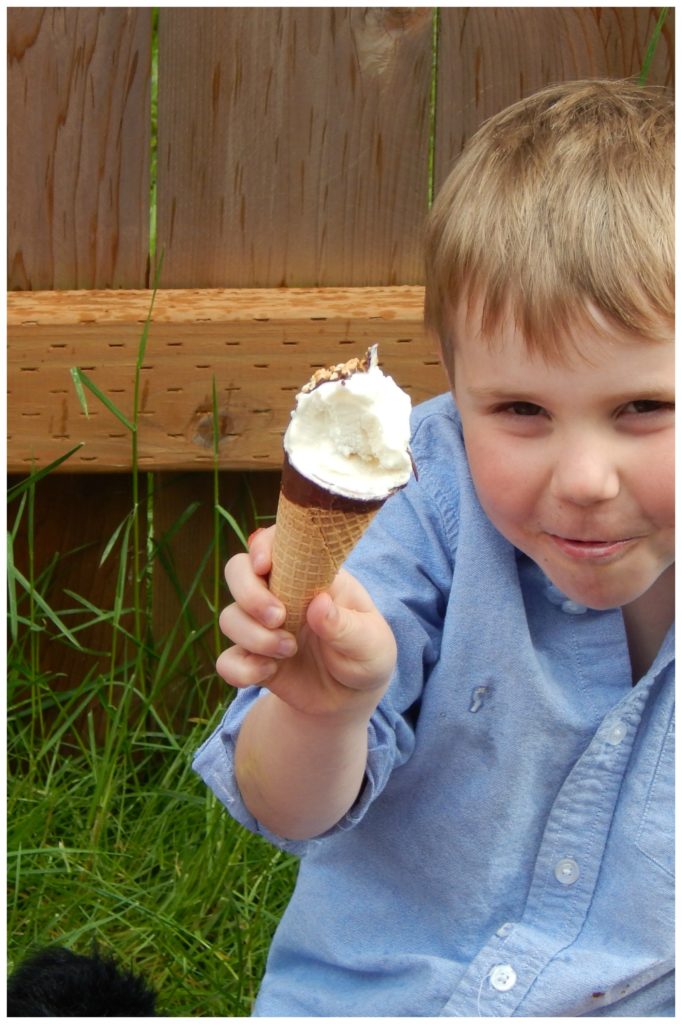 Baking a Birthday Cake:
In recent years though I realize that I don't have the opportunity to bake or create nearly as much as I used to, or would like to. More and more often we rely on pre-mixed pre-cut packages of things and call it "baking". We mix up a cake from a box and call it "homemade", but it's just not the same. While I most certainly will use conveniences to help me make things for special occasions I like to take a little extra time; a little extra love, and make things from scratch – like a birthday cake for my kids.
I'm honestly not sure when I began baking scratch cakes for birthdays but it's sort of turned into a tradition in our house. I'll often be up into the wee hours of the morning the night before the big celebration.
While they are nothing near professional, these cakes are always a hit. I can't help but think that it's because they're filled with love.
It's a tradition that Anika is now taking on. She's taken over creating her own homemade cakes for her own birthday. When she turned 13 she created a "stuffed" skittles cake, and for her 14th birthday she designed an elaborate Candyland themed cake.
So, even if you can're the best baker on the block, why not give it a try? If you aren't up to designing an entire cake, why not try cupcakes, or even something like a special birthday pastry for breakfast? Find something that you might enjoy and give it a shot. Maybe it will be a flop, but perhaps it will develop into a tradition. Either way your loved ones will know that you put your heart into it.
If you are looking for some cake recipes inspiration check out my strawberry lemonade cake
You can also download my FREE guide which will help you decide what route you want to take for your child's birthday, and a timeline that you can refer to for planning!
~Melissa
(Visited 193 times, 1 visits today)