What You Need to Keep in Your Car For Summer Adventures 
This post is 
sponsored by Chevrolet Traverse.
What You Really Need to Keep In Your Car for Summer Adventures
I am so excited to finally have the kids on summer vacation. I miss having the school routine already though! I mentioned on my Facebook page last week that unlike the previous three years we didn't create a summer bucket list for this summer. I think after juggling our first year with three kids in after school activities (that won't finish until July) I just didn't feel like over-committing myself. That doesn't mean that we will not be having tons of fun this summer though – I have full intention of going on some amazing adventures and creating lifelong lasting memories with the kids – and we have 12 weeks to make them.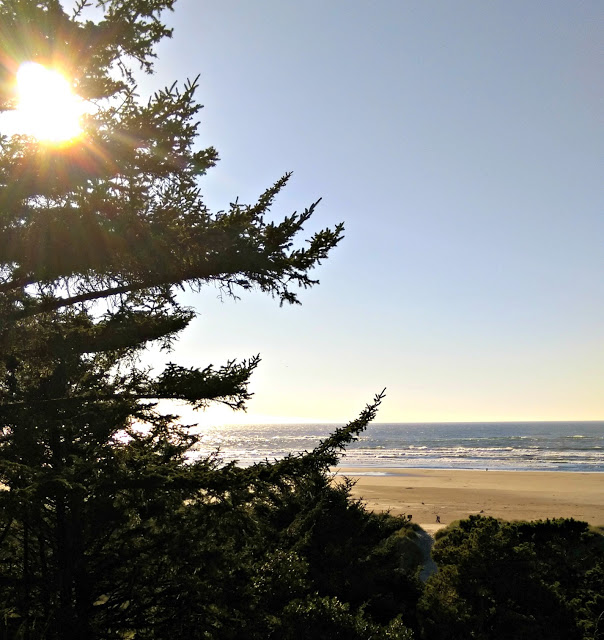 I'm currently working on creating a chore and curriculum chart for the next couple of months. The kids are old enough that they need to do some more cleaning and pitch in a little more – but I want to do something a little different and reward them once a week for doing so. I intend to take them on an adventure like the zoo, beach, waterpark – and whatever else I decide – sometimes planned and sometimes spontaneous. There's one thing that I'll do to make sure that all of our summer adventures are fun and easy: keep certain things in our car so we are prepared for any kind of adventure that comes our way. If you've ever been on any length of road trip with kids you know how important it is to keep your car stocked with certain things, things that make your adventures just a little easier than extra pit stops or bored kids. In the summertime there are a few extra things you can keep in your car for outdoor adventures and day trips – so you don't have to do anything but jump in the car and go!
 Don't know what you should pack? Here's a list to get your car ready for summertime adventures!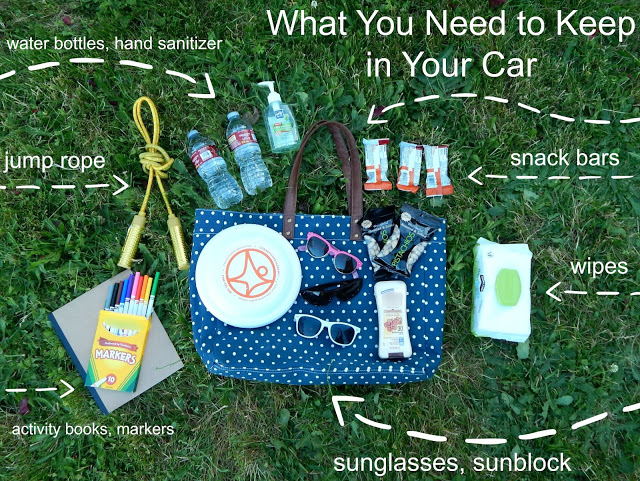 · Water bottles – Because it's always good to have water with you.
·  Protein bars // dried fruit // nuts – Because kids will always be looking for a snack – make sure whatever you keep in the car won't melt –No chocolate!! Keep it minimal with lots of nuts and dried fruit that can last longer.
·   Hand sanitizer – Because everyone needs to sanitize after snacks or adventures.
·   Hand wipes – You will need them. I promise.
·  Activity books – So you don't hear those dreaded 'I'm bored' words.
·  Colored markers + paper – Again, got to keep the kids entertained. Just make sure they are washable markers, or use crayons or colored pencils.
· Sunglasses – I never forget to bring my glasses along, but the kids frequently do. Or one of them loses a pair. Keep some backups in the car.
· Bubbles – Not for in the car, but for extra outdoor fun.
· Outdoor toys – Again, something fun to have for a family game if you decide to go to a park or the beach.
· Jump Rope – A jump rope is a must! Take it out and let them get some energy out!
     Of course no family road trip or adventure can happen without a great vehicle and the 
2015 Chevy Traverse
 most certainly falls into that category! With seating for up to 8*, best-in-class maximum cargo space, and a 5-star Overall Vehicle Score for safety**, it's a
really
nice midsize SUV option for active families. My first large purchase ever was in 2004 and it was a brand new Chevrolet! It was one of the best cars I had and I love the idea of having a good midsize SUV for the 5 of us.

So now I've shared some of my summer plans and tips – do you have any to add? If there was
one
thing that you couldn't live without in your car for day adventures what would that be?
~Melissa
*Standard on LS and 1LT. Available on 2LT. LTZ seats 7. Not
available in Ebony/Saddle Up interior color.
** Government 5-Star Safety Ratings are part of the U.S.
Department of Transportation's New Car Assessment Program. (www.SaferCar.gov) .
(Visited 605 times, 1 visits today)