Hello everyone! Today I'm going to share a variation of one of my favorite cocktails – a lemon drop martini. I love all things berry, but blueberry has to be one of my favorites. Here's an easy recipe for a blueberry lemon drop.
I hope you are having a great weekend staying cool and spending time with your loved ones. Today was Noah's last T-ball game. It was the end of his first season of sports and he was so proud holding up his trophy for me to photograph. You know there will be a few pictures of that coming up soon!
Today I wanted to share a new fun flavor for your next cocktail: A blueberry lemon drop. If you know me you know that I absolutely adore lemon drops (perhaps a bit too much) so I wanted to try this cocktail mixer from Bungalow 23
.They kindly sent me three different flavors to try, and this was my first choice to open – not only because of the name, but also because the fruit used is local to me! It's all grown in the Willamette Valley, and you probably know by now that I live in the heart of it. 🙂
The blueberry lemon drop is super easy to make, and a fun twist to the original with hints of lemongrass and lavender in this premium mixer. 
Blueberry Lemon Drop 
Ingredients
4 ounces Bungalow 23 Blueberry Lemon Drop Premium Mixer

1.5 ounces of premium vodka

Ice
Instructions
Combine the mixer with the premium vodka. Serve on the rocks or serve it the traditional way and shake in shaker briefly and then strain into a glass.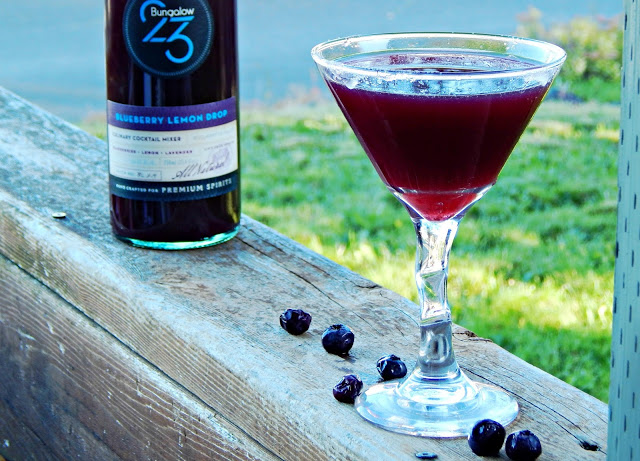 What are some of your all-time favorite summer cocktails? Have you created any flavor variations of a lemon drop before?
~Melissa
(Visited 3,910 times, 1 visits today)