I am a member of the Collective Bias®  Social Fabric® Community.  This cheesy beef and bean sliders shop has been compensated as part of a social shopper amplification for Collective Bias and its advertiser.
With the hustle and bustle of the holidays going on in full swing, sometimes other things can get overlooked, such as another favorite pastime for this time of the year: football. Today I want to share a fun little recipe for cheesy beef and bean sliders that you are going to love!
I always like to create a little something special for my family when there is fun things going on. Once I did a picnic in the living room, many times I've done themed meals, and what I've learned through the years is that the kids' favorite meals I make are when they get to graze themselves and eat little bites. It makes them feel like they are just 'snacking' and not really sitting down to eat a meal.
I made these beef and bean sliders for them last Sunday in lieu of all the football that was happening. They were a big hit, so I'm sharing it with you! Other than needing a slow cooker and a few hours they are so easy to make!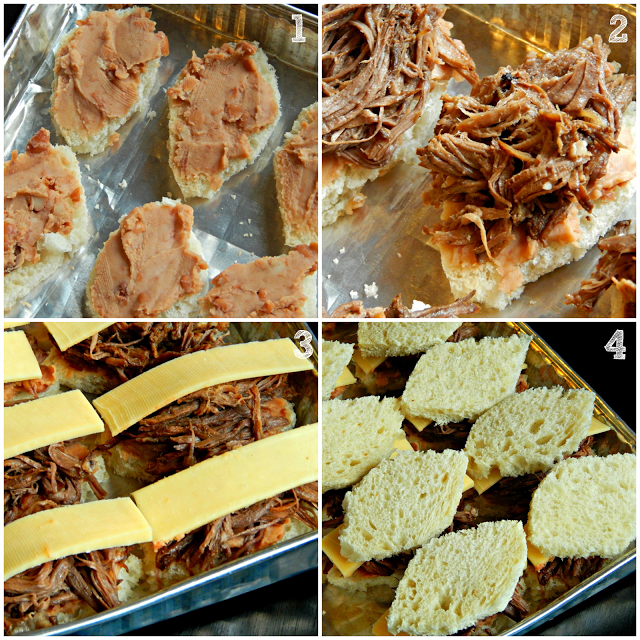 Cheesy Beef and Bean Sliders
Ingredients:
3lb beef pot roast
16oz Busch beer
3/4 cup brown sugar
1/4 chopped onion
1/2 tablespoon minced garlic
1 cup of Coca Cola
1/2 cup BBQ sauce
Directions:
1. In slow cooker, add pot roast and cover with onions, garlic, beer, coca cola, brown sugar and BBQ sauce. The beef should be covered with liquid. Cook on high for 6 hours or until beef pulls apart easily.
2. Using sharp knife, slice bread into football shapes. Place on baking sheet and spread beans on top.
Place beef and cheese on top and then place baking sheet in oven to broil just until tops are golden brown. Flip sliders over and brown on other side.
3. Serve the bean sliders with dip ( the liquid from the slow cooker makes a great dip) or use mustard or ranch dressings (my kids personal favorite!)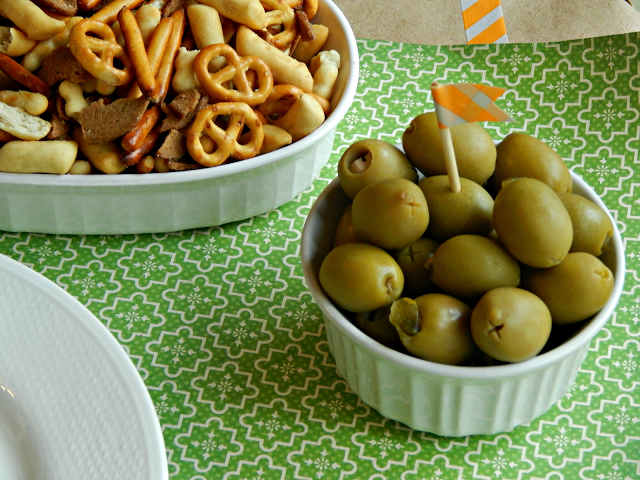 Speaking of football, I've never done much of anything for The Super Bowl, other than watch bits and pieces with Wayne, but I think this time I'll make my Beef and Bean Sliders, along with some other staple snacks that we always have for celebrations: chips, dip, olives, and meats such as Slim Jim to nibble on.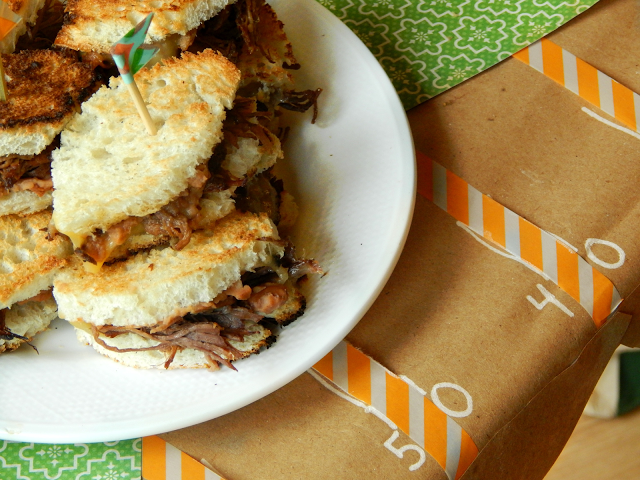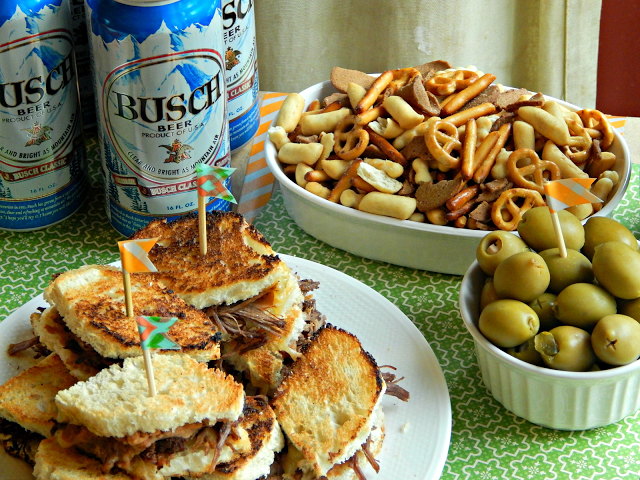 Do you do special themed meals for your family? What is your favorite unusual dinner to make and eat?  I'd love to hear!
~Melissa
(Visited 500 times, 1 visits today)